Dos and Don'ts to Avoid Silo Disasters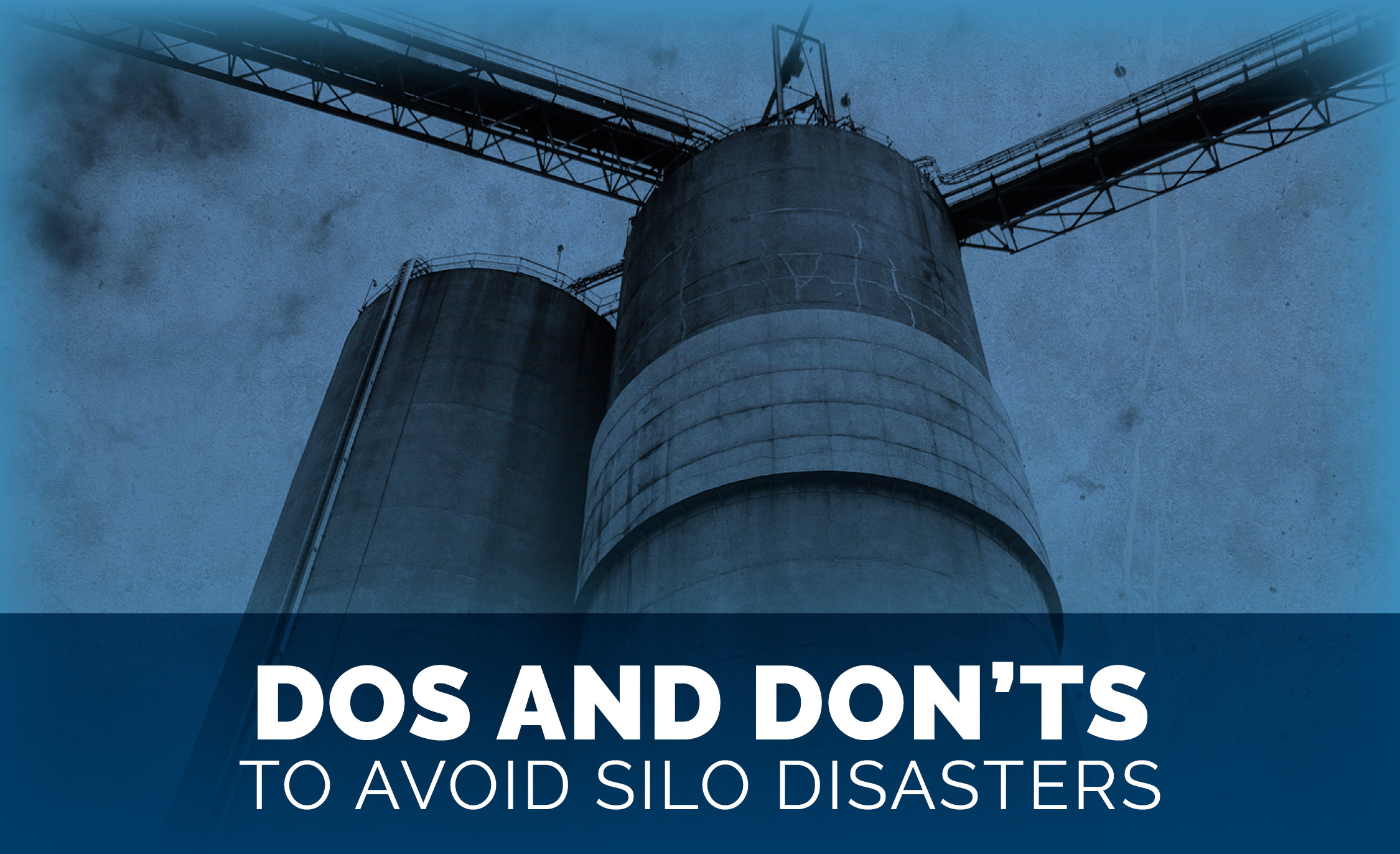 Modern silos have been used since the late 19th century. Yet since that time, their design, construction, and recommended maintenance services have undergone drastic changes to improve safety. Here are the top ways facility owners and managers can help prevent storage silo disasters.
Do address material flow issues as early as possible.

If you've noticed decreased production in your silo, it's best to schedule a professional silo cleaning. Material flow issues cause strain on silo walls that can result in cracking and even structural failure.

Do

schedule regular silo cleaning through a trusted professional like

USA Silo Service

.

Through their proprietary cleaning method, The Boss, USA Silo Service moves more material per hour, saving time, money and downtime during silo cleaning.

Do conduct regular in-house inspections.

It's easy to take your silos for granted, but it's a good idea to get in the habit of inspecting your silo for any changes, including cracking of concrete or peeling and chipping of roof-top coatings.

Do follow up with recommended silo repairs, restoration, and maintenance.

Following a thorough, professional silo inspection, you receive a detailed list of recommended silo repairs. Implementing the recommended silo repairs and preventive maintenance sooner rather than later helps keep your silo healthy and can prevent larger, more expensive silo restoration later.

Don't attempt to clean your silo in-house.

Using unskilled workers to break up material buildup is extremely dangerous for your workers and your silo. Falling materials can cause severe injury or death, damage silo cones, and even cause silo-wall failure.

Don't enter the silo.

Using untrained, in-house workers to enter a storage silo puts workers at risk of injury or death from falling materials as well as toxic fumes and potentially unsafe oxygen levels.

Professional silo inspection is the only way to identify essential preventive maintenance needs. Trained silo inspectors or silo engineers examine your silos in-depth to look for serious issues and provide preventive maintenance suggestions that can help keep your silo in the best shape possible.

Don't attempt to save money by ignoring problems.

When it comes to silo repairs, the earlier they're caught, the better. If you have a crack and it's starting to move and expand, this is a sign of silo failure. Call in the experts.
Is your silo in need of repair or restoration? Contact us today for a quote.